No Matches on Tinder? Let's Crack the Case.
Have sore thumbs and nothing to show for it? The same goes for many others with no matches on Tinder. Never fear, Personal Dating Assistants is here!
After following these four fool proof steps, you can take your Tinder matches to the next level. 
Because matches on Tinder rely on mutual swipes (double opt-in) before communication can occur, it can be tricky to simply make a first impression. Precise and deliberate, the slightest adjustment can make a world of a difference. 
As a Personal Dating Assistant, I've done this countless times for our members. But for you to solve your no matches on Tinder problem, it's important to know why it's happening in the first place.
No Matches on Tinder? Here's The Problem.
So, the math behind Tinder's matching process can be pretty sneaky. When you start on Tinder, it prioritizes your profile. This way, you have peak visibility, popularity, and potential. Giving off good vibes, great times, and potentially a few dinner dates.
However, as time passes by, new profiles bump you out of your top spot. Less visibility leads to less date opportunities. The boost stops after about 1 week–often to the point of having no matches on Tinder at all.
At this point, it doesn't matter how studly you are. If you aren't seen, you can't be chosen. End of Story.
Also, men swipe exponentially more to get Tinder matches compared to women. This ends up flooding women's match queues and profoundly complicates the problem.
Imagine a Tinder match queue as a literal line to talk to a woman at a bar. Auto-liking software ends up putting almost every guy at the end of the line. And trust me, for top girls…the list is never ending.
This deadly combination of common Tinder behavior and the visibility algorithm can explain why you have no matches on Tinder.
No Matches on Tinder? Here are the Solutions.
Join Tinder. Again.
Delete and recreate your profile every few weeks. This is a great way to cut the line in the lengthy match queue.
Change Location
This boosts your profile! Even if it's just a town or two over…this can readjust the algorithm. Plus, why not broaden the search radius.
Buy Tinder Plus
We have more on this below. Long story short: money means matches.
Superlike
This puts you to the top of her queue. As a non-paying customer you get fewer of these per day. Paid up members get more.
So increased visibility is a great start.  But it's only the first step. Now that you're popularity is up, it's more important than ever to make a great first impression. This is the moment to bring your A-game.
Check out these steps to make your Tinder self completely irresistible!
Step 1: Get Your Pictures on Point

Take some quality time with the photos you have for getting Tinder matches. Would you date you? If the answer isn't a resounding YES, then it's time for a change.
DO's:
DO have a high quality photos.
In the age of iPhones, Instagram, and limitless filters, you should have this on lock. Come on. 
DO show your face.
Sunglasses and hats are cool, but avoid the incognito look on your Tinder profile. It inevitably prompts a strange line of questioning such as…
"Is he bald? Does he have a lazy eye?"
So yeah. Show us what you look like.
DO be the star of your Tinder photos. 
This isn't Where's Waldo. It should be obvious whose Tinder profile it is by looking at the pictures. I get it, a lot of photos are taken during events with friends. So I'll give you a rule. You get one photo where you can have company. It cannot be the first or second picture.
DONT's:
DONT be upstaged by an inanimate object.
It's an easy trap. Be cooler than the motor cycle, boat, car, or any other thing on this planet. This is about you. Remember?

DONT lead with photos of you in the company of other women.
I don't care if it's your sister, or your best friend. Avoid it. Let's make room for some new ladies, by eliminating the chance of comparison. Yes, women do that.
DONT highlight things that aren't yours. Especially children.
If you're a parent, this can be a good way to alert matches that you do have a child. Otherwise, it can be confusing.
1 Uptown Look
(Think Suit & Tie)
1 Downtown Look
(Think Leather Jacket)
1-2 Interest Photos
(Travel, Sports, Music…What are you into?)
Wildcard
(But not too wild 🙂
Did you even write a Tinder bio? Well then…maybe that's why you have no matches on Tinder.
We all know that photos are the most important part. However, the bio can make or break the deal. If Tinder was a bar, swiping would be seeing someone across the room, and having it spark your attention. The bio is like overhearing bits of her conversation. It's a sneak peak into her personality. Each piece of information is an invitation to get to know her better.
Now are we ready to tackle these 500 characters? I think so.
Be brief. We need to cut to the chase. This isn't the time for full, flowery sentences.
Write what you know. Whether it's your job or your rescue dog, passion is key. It's the best place to start. And if you're funny, this is your moment to shine…and show restraint. Remember, brevity is the soul of wit in Tinder land.
Call to Action. Prompt a question for women to answer upon the first message. This can get the conversation going in an easy and fun way. For instance,  let's say you're a movie buff who asks for film suggestions. This not only will up your incoming messages, but also attract more compatible matches. Total game changer.
Keep it Topical. Personal Dating Assistants has uncovered that Tinder matching gives preference to new profiles. So, if you have no matches on Tinder, I'd recommend deleting and reinstalling every month or so. This way, you are ahead of the game
Step 3: Check Your Location
Where are you? Are you in a small town? Then the pickings may be slim.
Instead, you can expand your radius, or use the Tinder passport.  This will allow you to change your location and expose your profile to matches all over the world…without actually leaving your doorstep. Sounds awesome? Right. It is. Although, it does come at an additional price. We'll get to that in a minute.
The cheaper, and better way to get more matches on Tinder is to get out of your town and check out what fish are in the other seas. 
Best case scenario? You meet a gorgeous foreign woman.
Worst case? You get some awesome travel photos.
Sounds worth it to me.
Money can't buy happiness, but it can buy more matches on Tinder. By upgrading, you have access to boost your popularity and send more super likes.
Let's start with the boost: This makes you the most popular guy on Tinder for 30 minutes. You get exponentially more profile views—which translates to more matches. No matches on Tinder? Not anymore. If you live in a major city, this could be borderline overwhelming. In the best way. Try our exclusive Turboboost for Tinder, and you'll know exactly what I'm talking about.
Super Like: Non-paying Tinder users get one Super Like per day, while paying Tinder users have five. This goes a long way in making a woman feel special, which definitely increases the probability of a reply.
Bottom Line: If you have the money to go for it, why not? However, if you're tight on cash, Tinder is arguably the most functional free online dating app. With solid photos and a clever profile, there's nothing standing in your way from getting the woman of your dreams.
…at least the woman of your dreams, tonight.
Go Forth And Prosper!
After your pictures are on point, the bio is boss, the location is checked, and the upgrade has been complete…you will be shocked at the difference. The days of having no matches on Tinder will be a distant memory.
Although, the most efficient way to get  ahead of the online dating game is to hire an expert.
Like me. Literally. I can hook you up with legendary Tinder success.
Want more info? Sign up with us, today!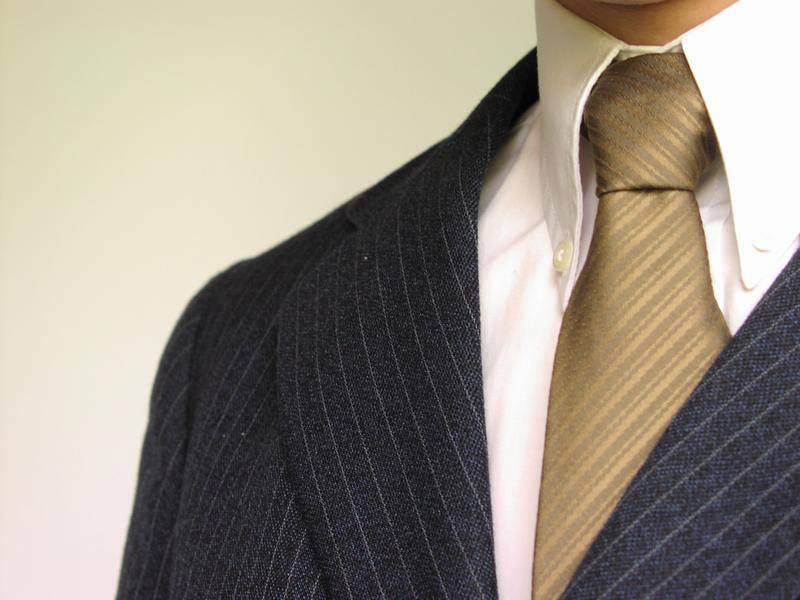 Mia is a Personal Dating Assistant.Champion of her members, and all-you-can-eat contests; Mia provides a competitive edge when it comes to scoring digits online.Her undying passion for spicy food and spicy conversation results in wins.