Take a moment, put distractions to the side, and get to know us.

This might just change your life…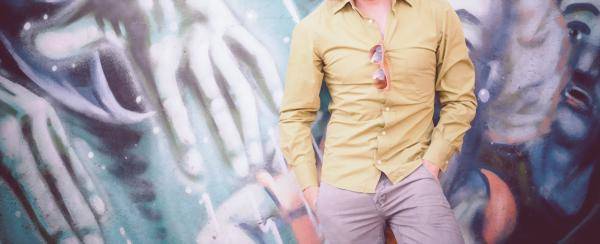 If you're reading this, then you're probably already a reasonably attractive & successful guy.  Maybe not Cary Grant, Derek Jeter, or Tony Stark…but you've got your act together.
At this point in your life, you know who you are, and what you want.  Including, but not limited to, women.
More dates with attractive women, to be precise.
Maybe you want an awesome girlfriend.  Perhaps you're screening for the future mother of your children.  Or hey, maybe you're just looking for novelties who are interested in a good time.
But you're a busy guy.  Between work, and all the other things you have to do, there's no time to meet enough women the old fashioned way.
…enter online dating services
You love the promise, and idea of convenience.
And hey, for guys like us, getting dates shouldn't be a problem…
So why is online dating for men so monumentally frustrating?
For men, online dating services are an oasis in theory.  But managing profiles, sending messages, and making connections is a major hassle in reality.
We've been there.
Attractive women can play passively.  While as men, we have to perform.
From the time consuming, tedious messages that result in dead-ends, to the intimidating number of thirsty suitors competing for her attention. Online dating enables attractive women to be almost impossibly selective, and act like A.D.D flakes at the slightest misstep.
The online dating gods don't care that you had to send a dozen introductions, just to get 1 single line response.  Or how you put your heart & soul into crafting that perfect opening message, only for it to go unread.  Or worse, trashed like a scrap of digital toilet paper.
Why Men Quit Online Dating
Been there.  Done that.  Got the T-Shirt.
If she does respond, then it's still on you to invent more conversation.  Just to keep the interaction alive.  You have to be consistently interesting, funny, confident and charming; all while using the written word as your only tool.
Finally, we have to ask for the date at the right time.  Not too quickly as to scare the cat, nor too long that she gets bored, swooped up by a another guy, or a thousand other reasons for a fruitless outcome unlike other dating services like this swingers blog.
And we have to navigate all that just to get 1 date.  Which, may or may not go well.
With so many challenges & pitfalls, it's only a matter of time before a guy throws in the towel on online dating services for good…
But it doesn't have to be this way.
You didn't join dating sites for endless messages back & forth on a computer screen.
You joined because you wanted more dates lined up with attractive women.
We get it.
The reality is, dating online for men is more than just a numbers game.  It's also a fiercely competitive sport, and requires a significant time commitment if you want real results.
To win dates regularly, a typical approach isn't gonna cut it.  For that, you need an industrial strength solution.
Cue the Rocky Balboa theme music, cause that's where we come in…
Professional Online Dating Wingmen
Here at PDA, we play the online dating game for you
We manage your online dating profile

We send out laser targeted, personalized introductions on your behalf

We gamify the process, and generate profile views, resulting in more interest, matches, and inbound messages

We follow up, suggest a get together, and get her contact info. Setting you up right for the in-person date

The rest, is up to you.
I'm Matthew Valentines.  Some members & journalists have called me Hitch, minus the tall dark & handsome bit.
Some men dedicate their lives to hold 'em poker.  For the past 20 years, I've dedicated my life to cracking the online dating code, as my personal game of choice.
From AOL dial-up, to the mobile dating apps of today, I've operated on the bleeding edge of the online dating game.
I was fortunate to pick up technology skills & online dating lessons early, but it's still been 20 years in the making to develop & refine the proven system our company uses today.
Success didn't come easy.
After 10,000 hours invested, and over 1000 in-person dates (thanks Microsoft Excel), I quietly achieved mastery.
As I grew older, I had more responsibilities, and less time to chase women online.
The next step was to let someone else take over. A virtual dating assistant, who could do for me what I had spent half a lifetime teaching myself the hard way.
I figured I already outsourced my online marketing efforts, so why not my online dating?
…I couldn't find anyone.
After being disappointed by every outsourced dating service I could find, it became clear that if I was going to entrust someone to lifehack my online dating, I was going to have to teach them myself.  Using my own gamification system, most of which was unconscious, and undocumented…
Until now.