Learn what a Personal Dating Assistant would do
to get you success with your online dating profile & messaging
"Is my dating profile any good?"
Here at Personal Dating Assistants, we've reviewed & optimized dating profiles for hundreds of singles.
Now you can get expert eyes on yours:
For a fraction of our full service rate, together we'll walk through your existing dating profile & messages, over a shared desktop screencast. Along the way, we'll help point out what you're doing right, and what still needs work.
By the end of our session, you'll have actionable insights on how to improve, and you'll know if working with a PDA is the right play for you.
30 minutes for just $30*
*Special introductory rate. For prospective new members only.
*Consultation fee may be applied to a new monthly subscription.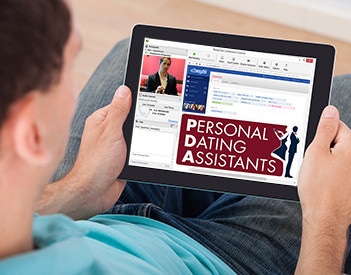 What it is: A 30 minute chat with a Personal Dating Assistant

Who it's for: Those thinking about a full membership, but want to learn how our expertise applies to them first.

What to expect: A few key insights into where you stand in the online dating game, and how you can improve.

Dating Profiles Reviewed 1 - 2

Format

Screenshare or Phone Chat

Screenshare option requires installation of desktop web meeting software