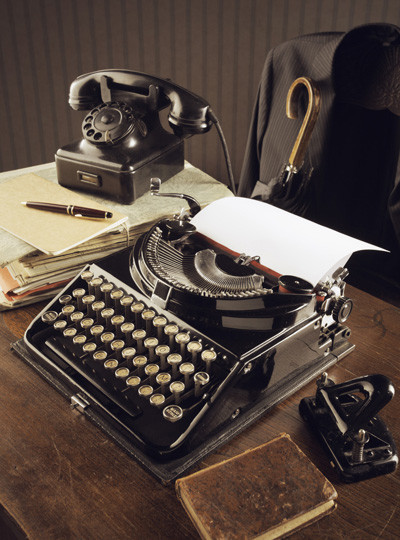 As a Personal Dating Assistant, probably the most frequent question I get asked is "what's the best online dating first message"?
After working with hundreds of guys to get girls online, I'm sorry to report that there is no perfect "1-size-fits-all" first message. There's no magic phrase that will get a response from the highest number of women online.
According to our in-house data, copy & paste templates are not as effective as a unique, personalized message, sent to the woman in question.
Here's the good news; There are lots of effective techniques, that have a high likelihood of getting a response when compared others. And I'm going to share a small number of them with you now.
Step 1. Scan her Profile
Don't read her entire profile in depth. Simply scanning over it briefly, will give you a more natural gut reaction, and make it easier for you to respond to the 1 or 2 things that really got your attention.
Think about it. When you meet a new woman in real life, you don't analyze her in depth. You only get a few pieces of information to work with.  Namely, her appearance, her tonality, choice of words, etc.  From this mysterious place, you start a conversation, and learn about each other as you go. When scanning a girls online dating profile, it's best to operate in much the same way.
Scanning also saves you time. Online dating for men is a numbers game, and the more messages you're able to send out, the more chances you have to make a connection during the time you have available.
Step 2. Identify what you like about her
During your initial scan, you should be looking for pictures and phrases that stand out to you.
As men, we are visual first & foremost. It's natural to be drawn in by big pretty eyes, long healthy hair, killer curves, or any number of other physical assets she has on display in her profile pictures. The key to making it work, is to identify 1 specific thing you like most about her pictures. As an example, let's go with "big blue eyes".
Next, scan what she's written for something that stands out most to you. If she's written a lot on her profile, it should be easy enough to find something you like. If she's a vanilla girl, who "likes going out. And also staying in", it's ok to project/cold read something more interesting onto her, or simply lean on physical cues for your first message.
Step 3. Identify what she's leading with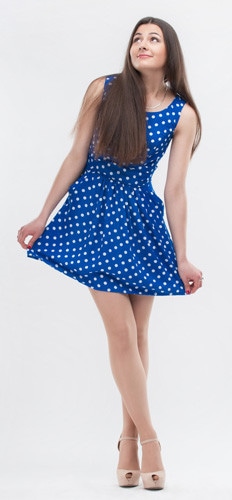 Now that we've identified what we like, it's time to identify what she likes about herself.
A girl with a dozen different full length mirror selfies, wearing various outfits & dresses, is leading with her sense of fashion. You should call this out. ie; "I noticed your style. Very eye catching. That red one is dangerous for me… ;)".
This statement is great, because it signals sexual interest, blames the outfit instead of her, and suggests that you're the one being seduced, which flips the script to allow her to flirt with you from a safe position.
A compliment or statement about her physical should always be accompanied by something non-physical. Typically, ammunition can be found in the first line of her dating profile.
If a women mentions her career or university in the opening line of her profile, you can bet that it's important to her, and that she's proud of it. Other frequently seen first lines include a joke (girls who want to be fun/funny), or even red flags such as highly selective qualifiers, ie; "don't message me unless you are XYZ", or posturing, ie. "I'm only here because I'm bored".
Another way to identify what a woman really likes is to look for exclamation points, ie; "puppies!!", all capitals, ie; "GAME OF THRONES", or repetition, such as talking about going to the ocean at both the beginning, and the end of her profile.
As a more challenging vanilla example though, let's say she's leading with a love of "shopping".
Now that we're armed with what we like about her, and what she likes about herself, we're ready for some good first message examples.
Step 4. Address her Personally
If her first name is available, a decent way to start is by addressing her by her name. ie; "hey lisa". A person hearing their own name is like music to their ears. Or in our case, reading it will be candy to her eyes.
If her first name is not available, you can substitute her username. ie; "hey puppylover88". Depending on her username, addressing her this way can be pretty funny on its own.
Unless you're on a more serious, relationship oriented dating site like eharmony or match.com, don't worry about proper capitalization.  If you're messaging younger women on Okcupid, Plenty of Fish (PoF), or Tinder, you'll come across as more fun and laid back by not using caps.
Step 5. Make a Statement
When sending a first message for online dating, there's a big difference between giving away value with statements, and seeking to elicit it from her with questions.
"How are you?" is classic value taking. It's fine for polite conversation. But for online dating, it offers nothing of value to the woman, while putting the burden of creating conversation on her. Instead, make statements.
Thinking up an effective statement shouldn't be hard. Just say what you like about her from Step 2, or feedback what she likes about herself from Step 3.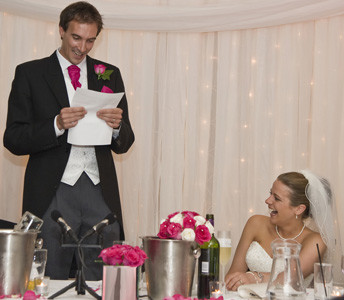 Make your statements either funny, or sincere.
For our messaging work here at PDA, I've dubbed this the wedding toast school of messaging.
Think about it, what makes for a great wedding toast?  You make everybody say, "ha!", then you make everybody say, "awwww…".
For a thirty something career woman on a relationship oriented dating site like match.com, you can write something like;
"I read your profile (NAME). Looks like you're a (ACCOUNTANT/DENTIST/DOG BREEDER). I think that's awesome. Just promise not to AUDIT/DRILL/RELEASE THE HOUNDS on me".
This statement addresses her by ("name"), says something sincere ("I think that's awesome"), then says something funny ("Just promise not to release the hounds on me").  And if she catches The Simpsons reference then hey, even better.
If we wanted to use our "nice blue eyes" observation for an early 20's girl on a casual dating website like okcupid, it's important to remember that a sincere physical compliment is best followed up with something funny, to break tension. ie;
 "wow  nice blue eyes lisa.  sounds like someone loves shopping

lucky me. I happen to be in the market for a cute shopping assistant…"
This statement is effective because it signals attraction ("nice blue eyes"), then changes the subject immediately to validate her interests ("shopping"), while introducing a flirty roleplay angle ("cute shopping assistant…"). The use of an ellipsis at the end transforms the line from a statement, to an invitation.
Step 6. Ask a question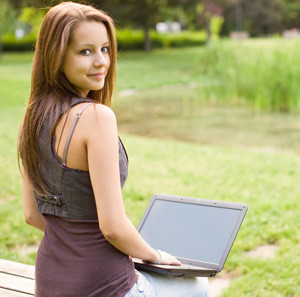 While statements are the best, questions are ok too. But they should usually follow a statement, and they should *always* be specific to the woman in question.
Before your question, you can state something obvious first, as a set up.  For example, if a woman lists all the places she's traveled to, you can write, "looks like someone's quite the world traveler. What did you think of (XYZTHING) when you were in (XYZCITY)?"
For girls with a more vanilla profile, what you say in a first message is going to be limited to physical statements & questions. "You have striking eyes. Do you always do your makeup like that?", or "nice goldilocks hair. Are the curls au naturale?".
Alternatively, you can throw in a cold read, and invite her to validate, ie; "you don't seem like you're from the US…".  This pseudo question can be effective response bait, as foreign women tend to write less about themselves in a dating profile.
Bonus points if it's a qualifying question.  ie; "Glad to see a woman who knows her french wines.  Have you seen the vineyards?"  Or, "looks like someone really knows her GoT…but has she read the books?"
Asking a question gives the woman an easy way to respond to your first message, without her needing to think too much about how to reply.
Step 7. Put in work
The first message for online dating is just the tip of the iceberg. You still need effective follow up, impeccable timing, and a strong pitch before you get her live & in person.
The reality is that even if you do everything right on your first messages, you still need to invest a massive number of hours to win dates with the more attractive women on the dating sites. Because they have so many thirsty suitors messaging them regularly, your execution needs to be flawless, just to get your foot in the door with them.
But if you're willing to dedicate yourself to spending the majority of your free hours to making it work, and learning the required skills, then it's only a matter of time before you will start to win more dating opportunities with the types of women you really want.
Step 8. Outsource to a Professional Online Dating Assistant
If you're too busy to invest the hundreds of hours required to get regular results with quality women on the dating sites, it might be time to think about outsourcing to a professional online dating consultant.
While a dating profile writer can take your first impression to the next level, a personal dating assistant can set you up with dates on the regular.
It's an option that not every man is ready for. But depending on where you're at professionally, hiring an expert could make sense.
Latest posts by Matthew Valentines
(see all)