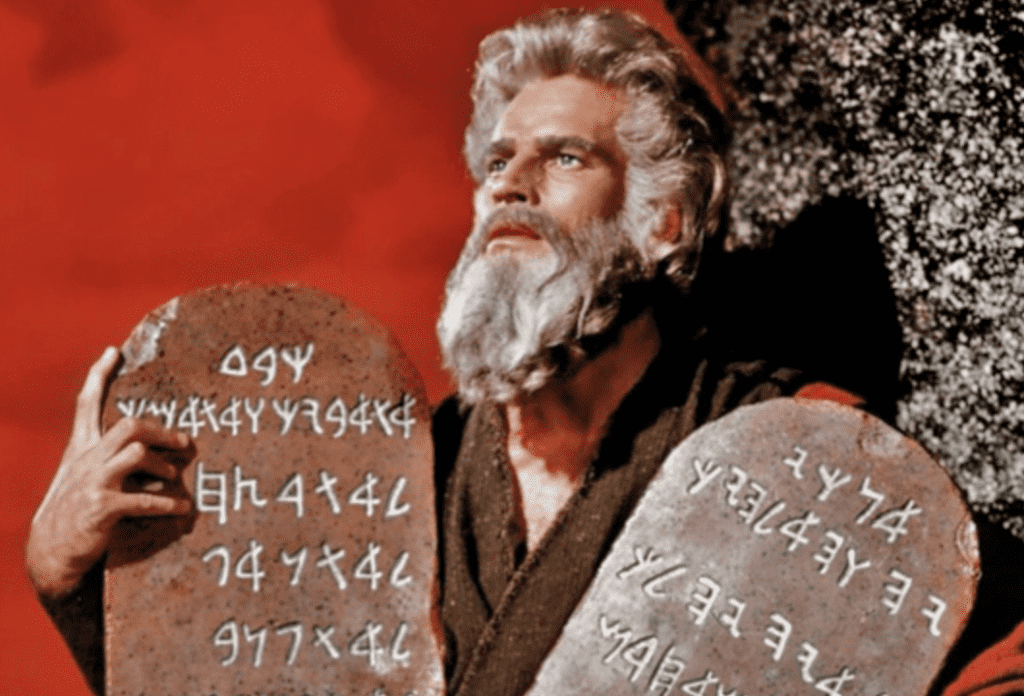 Attractive women have the clear advantage in the online dating world. Duh. That's why we love apps like Tinder.
By relying on mutual attraction and matching before communicating takes place, this should level the playing field. Key word: should.
Beautiful women have multiple matches per day. Clogging their queue and flooding their phone, it takes a special something to stand out from the crowd, although you can also visit the best cities for escorts so you can find a beautiful woman right away.

Do you have what it takes? Follow these Ten Commandments of Tinder Pick Up Lines to avoid online dating damnation.
I. Thou shalt not say "hey"
II. Thou shalt be provocative.
III. Thou shalt ask a question.
IV. Thou shalt take control.
V. Thou shalt be positive.
VI. Thou shalt be personal.
VII. Thou shalt stay the course.
VIII. Thou shalt stay on brand.
IX. Thou shalt not swipe blind.
X.  Thou shalt pay attention

.
The fast pass to Tinder hell is a standard "hey." Trust me. It may be just as bad as a corny, cliche Tinder pick up line.
Vague, non-specific, and impersonal, it does nothing to help you stand out from the crowd. For high demand matches, these are the messages that blend together.
Has this worked for you in the past? Lucky you. But, let me put it this way. Unless you're willing to bet that you are in the 99% attractiveness of the woman you have messaged…this method is not recommended. High quality matches are desired for a reason, it's because they are special. If you're not the guy to make them feel that way…then another man will be.
Thou Shalt Be Provocative:
Make her feel something. Most Tinder pick up lines don't. If you are a funny guy, this is your time to shine. Like Marilyn Monroe said, "If you can make a woman laugh, you can make her do anything." This is the first step in making a positive first impression.
Thou Shalt Ask A Question:
Without a question, there can be no answer. Without a required answer, there's no reason to respond. That's basically it. Your question should be quick, easy, and fun to answer. 
Avoid lame Tinder pick up lines like: What did you do today?
Asking a foodie about her next meal, a traveler about her next destination, a reader about her last read sparks an immediate response that leads to fun conversation.
Show her that she's in good hands. Use multiple choice questions. This can help responses flow and can help you control the conversation. This sets you apart from all of the other lame Tinder pick up lines women receive on the regular. 

Example: So, what's your ranking of milk, dark, and white chocolate?
Don't apologize for being on Tinder. It sounds obvious, but many newbies to the online dating world try to find common ground by making fun of the app you're using. Snarky humor is a great tool for Tinder pick up lines, but negative vibes are a turnoff. 
Do your research. Read the text, look at the photos and try to figure out what she's about. All of the information is there. The tone of your message will be determined by the tone of her profile. 
Is she:
Romantic?
Serious?
Playful?
Snarky?
Bad girl?
Pick up what she's laying down. Craft each message to cater to each woman. The more specific you are, the higher likelihood you will receive a response. Be the guy who takes the time, and doesn't fade into the number of endless Tinder pick up lines women receive. It pays off, seriously.
Thou Shalt Not Plagerise:
Common searches for "best Tinder pickup lines" lead to corny, gamey results. Many are click bate, often leading to Tinder fails. And while some of these "professional" lines can elicit a response, few have follow through. Some of these outlandish openers give the impression that communicating via Tinder is a joke that
the sender doesn't take seriously.
Women can spot these one liners from a mile away. Think about it, if you can find it on the internet, so can the other 26 million Tinder users. Using one of these professionally crafted lines can be a mega turn off for the uber attractive woman.
A slimier version of "hey," standardized lines are not the way to go. You're better than that.
Thou Shalt Stay on Brand:
Take a look at your own Tinder profile. What are the impressions you get? Look at our list of archetypes:
Funny and Fun
World traveler
Successful & Established
Artist/Musician
Smooth Operator
Bad Boy
Hustler Ambition
Old Fashioned Gentleman
Nurturing and Sweet
Pick a few and lean into it. Send your messages in the character of your Tinder identity. For instance, a "Funny & Fun" kind of guy sends an on brand message. Boom. Expectation met. However,  suggestive Tinder pick up lines sent from the profile of an "Old Fashioned Gentleman" can be off putting. Know your brand and stick to it. Leading with your dominant traits exudes confidence and shuts down concerns of profile fraud.
Thou Shalt Not Swipe Blindly:
On the surface, right swiping yes to everyone seems like a good strategy for getting lots of Tinder matches.  Ah, if only it were so easy.
In reality, the Tinder algorithm brings great suffering upon mass swipers, by showing them less frequently in other peoples swipe queues.  The result is even more difficulty in matching with the types of women you'd other wise be genuinely interested in.
Therefore, all ye who swipe in good faith shall acquire more mutual matches. If you are not using this initial opportunity to filter, you are likely to end up with a queue of matches that aren't compatible to you and your desires. Wasting time trying to craft Tinder pick up lines for women who you aren't particularly excited about doesn't do you any good. Perhaps mindless swiping is what leads to the impersonal "heys" and rise in failed "pick up lines."
Swipe mindfully. Ensure the matches you receive are based on a foundation of mutual attraction. This way, when crafting introductory messages, you're starting at a place from inspiration…not desperation.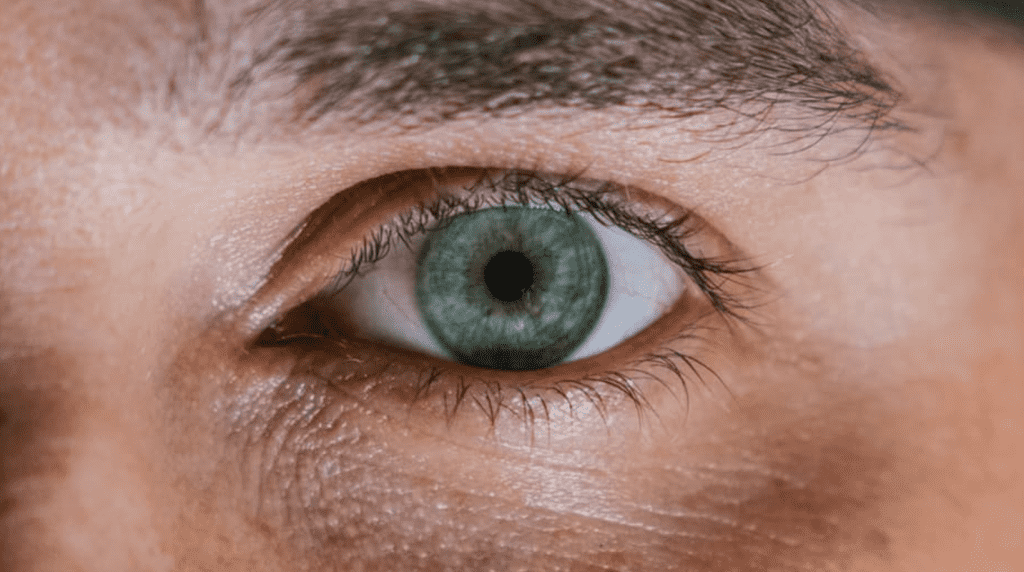 Thou Shalt Pay Attention:
Keep track of what works for you. Each individual Tinder user has their own set of personal strengths. Age, location, gender, and a myriad of factors play into online dating success. With these introductions, take notice of what grabs the attention of the matches you are most excited about. Are you a multiple choice type guy? Do jokes and gifs have a solid response rate? You should know this.
By committing to knowing what works for you, you'll also learn what doesn't. Perhaps your Tinder brand needs to be adjusted to attract the types of matches you want.
Remember, online dating is a process. It might as well be a fun one. By following these Ten Commandments of Tinder Pickup Lines, you will stand out in the crowd.
Click here to get your own Personal Dating Assistant to be your guardian angel from Tinder hell.

Mia is a Personal Dating Assistant.Champion of her members, and all-you-can-eat contests; Mia provides a competitive edge when it comes to scoring digits online.Her undying passion for spicy food and spicy conversation results in wins.