Tinder Review: Swipe Left or Right?
This hook up app has gone from fringe to one of the most popular dating apps in the world. With Tinder's signature swiping, shortened profiles, and photo focused interface…it changed the online dating game as we know it. Here at Personal Dating Assistants, we have seen huge successes for our clients.
Curious if this app is right for you? Check out our Tinder review for all you need to know.
Tinder works best for younger people open to casual hookups. This app caters to the younger, broker crowd by offering the service for free. That's right. No buy ins. Understanding that the primary filters are extremely basic, Tinder allows you to open your mind to all users in your proximity. With just short distances between you and your future date, the likelihood of meeting in person sooner rather than later skyrockets. And that, my friends, is how the hook up app reputation started.
Tinder Review: Pros and Cons
PROS
Easy Sign Up
Verified Users
Proximity Based
Social
CONS
Profile Fraud
Limited Search Terms
Pay to Play Perks
Unlike lengthy, involved, personal surveys, signing up with Tinder is quick and simple. Just sync your profile to your Facebook account. That's literally it. Easy, right? That alone sets this Tinder review off right. 
Your liked pages will show up. Boom. With a maximum character
limit of 500, the bios are short and sweet. Unlike the never ending surveys and questions on other apps, this set up can be done in five minutes. Done well, too.
For the millennial market, this is ideal. Spending all night creating the ideal profile is exhausting. Tinder is about the game, not the players.
Accountability on Tinder is high for a free dating app. When you link to your Facebook, it verifies your identity in a way that deters robots and other deceptive online daters. Options to sync your Spotify and Instagram accounts have become available as well. Bringing together your taste and preferences can add personality to the low word count bio, Also, the additional photos and music can be great conversation starters. 
"I thought I was the only one who liked The Skyrocket Jaguars. What was your favorite song on their first album?"
or
"I see you've tried the pizza at ___. On a scale from 1-10, how killer was that black truffle?"
Although, be careful…adding your Instagram, Spotify, and Facebook to your Tinder can be a lot of information. The more there is to look at, the more there is to judge. So, don't be afraid to be a little mysterious. 🙂
By putting you in touch with local matches, Tinder reduces the time between initial contact and the date. Imagine you're at happy hour…on Tinder. Your swiping queue is filled with women from each bar on the block. Using this app breaks down the walls between bars, creating one big happy hour dating pool. With distance as a non issue, Tinder users aren't looking for pen pals.
Point blank: Tinder is the best app for getting a date TONIGHT.
Online dating is a means to an end. Until you are meeting in person, how can you feel chemistry? By leading with proximity, you are getting offline sooner rather than later. I like the sound of that.
Swiping left and right on attractiveness is a controversial way to start communicating on a dating app….but is it? Too much of online dating is academic. Writing, reading, thinking, musing…it's exhausting. Instead of being fun, it can feel like school work.
Tinder doesn't ask that of you. All Tinder wants is for you to look at a picture and say YES or NO. And that, my friends, is fun.
This revolutionary swiping function has taken online dating out from the shadows. Swiping on Tinder is a public social event. With friends swiping on behalf of each other or as a group, it can be a fun way to pass the time.
There's even a swipe with friends section, where you can look at a group of friends and even recommend them to other Tinder users.
WARNING—Do not just blindly swipe. The masters of Tinder review your matches, gathering data about what you prefer. Also, they are researching what photos are working best. Botching the algorithm breaks the point of the app. If everyone, both men and women, just swiped right, our phones would be spammed.
To keep the integrity of Tinder, choose your matches, while it still means something.
Like I stated above, everyone is on Tinder. Therefore, there are a lot of inactive profiles that clog up the swiping queue. It's a trade off for having access to the app for free. This means lots of swiping…and sometimes lots of waiting.
So, who is behind these inactive profiles? There are a few possible answers.
Couples. 
I know what you're thinking…what's the deal? While there are some people looking to stray, others create accounts to see who can acquire the most matches. These non-available profiles are prone to ghosting and being non responsive because they aren't honest about their intentions on Tinder. By the way…have you heard of 3rinder? That's another story.
Short Term Profiles. 
Travelers change locations often. When in a new place, they will download and activate Tinder to meet new people. However, when the vacation is over, they will delete Tinder and return to "real life." Since the app is proximity based, out of town matches are not built for Tinder.
In order to get the most out of Tinder, you would pay for Tinder plus. This can provide you with boosts that put your profile at the top of all local queues. More visibility means more matches. You can also super like profiles that you super like. Paying members get five per day, while non paying customers only get one.
In short, the non paying customers can sometimes be doomed to wait in a line where the paying guys will eternally cut in front of them.
No matches on Tinder? Take these steps to completely change the your Tinder energy.
Con: Limited Search Terms
Are you looking for a 6'0 redhead with a masters degree, a dog, and a pilots license?  Don't look on Tinder. With very limited search options, there's not a lot of time efficient ways for those with particular tastes. You'd be better off on an app that can let you filter to your heart's desire Admittedly, my 6'0 redhead with a masters degree, dog, and pilot's license was a bit much. Although, everyday deal breakers like kids, politics, and religion are left without a filter, too.
What can I say? I'm telling it like it is in this Tinder Review. I'm a professional.
The Verdict: Tinder Review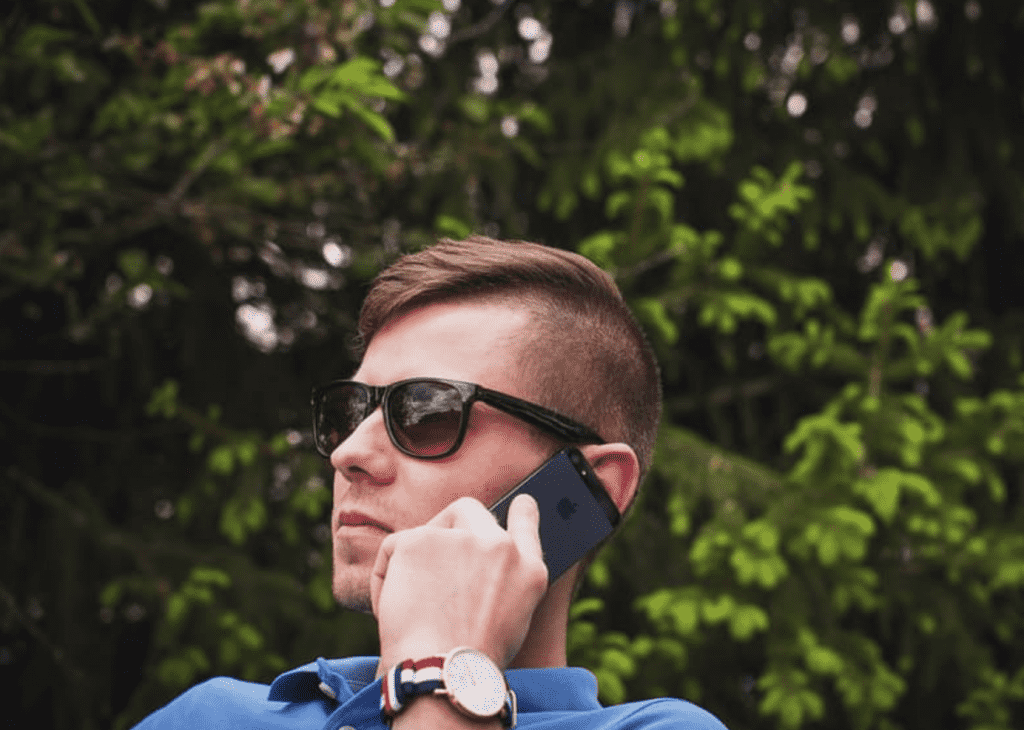 So here we are. After this Tinder review, here is my professional opinion.
 It's cool and fun. Very technical, right?
You never know who you're going to see. Celebs have opted out of celebrity match making apps and have been known to mix with the normals on Tinder. Lucky us! Keeping up with the times, Tinder has added transgender options for its users. Truly, this app is devoted to make hooking up easier for everyone.
Everyone's doing it. Everyone is Tindering.
Isn't that cool and fun?
Tinder works best for those with an open mind and a sense of humor. It seems to be an integral part of the current online dating experience. Friendly to all people with an open mind, the vibe of this app is really great. Built for all genders, sexual preferences, and identities…it paved the way for future swiping apps.
Sound like you? Life's short. Tinder Today.
Still wondering if Tinder's right for you? Give us a call and we'll talk you through it.
Keep reading below for three anonymous Tinder App reviews… hear the good, bad and the ugly of Tinder.
MAN IN MIDWEST: TINDER AS COLLEGE DATING PASSPORT
"My experience with Tinder started out like most I'd like to think, a harmless joke. The joke was derived from an honest curiosity in what was out there in the dating scene during college. Friends would swipe their romance left and right during lulls of socializing and ask "Did you see this girl yet?", but the best news was when a fellow man got match. Tinder had it all the good, the bad, and the ugly. I'm often shocked by what ridiculousness lays in someone's bio. People can be pretty demanding for just a social media swipe.
Tinder surprised me most when I actually met and dated my previous girlfriend of six months through the app. I thought that I was in on the joke that people don't actually date from Tinder but the joke was on me. However, she was an anomaly. We quickly found out that we were from the same home town, graduated from the same college, and even had mutual family friends which made our friendship form more whole like. If it weren't for Tinder we never would have made that inital connection. I've actually made some connections with women my age by using the app."
EAST COAST WOMAN: TINDER AS BREAKUP BUDDY
"I'll come right out and say it: I'm a relationship girl. I was in one for 5ish years and was one of those people who was *above* Tinder. "Oh, I'll never have to download that silly app," I laugh to myself as I take a bite of waffles on a snow day with my then-boyfriend. Well, here I am on a Tuesday, December night, buzzed off two very tiny margaritas, single AF and writing a review about my experience with Tinder over the last month and a half or so. Here we go.
Let's start at the beginning—the sign-up process. To start an account, you have to log in via Facebook (unless there was an option to skip that which I missed. My apologies if this is the case—I was too busy being in an angsty frenzy making this Tinder account post-breakup). Anyway, I despise this requirement. I am convinced that the sign-in-with-Facebook feature is part of Mark Zuckerberg's masterplan to someday share this information with your enemies or your ex or your dear Aunt Patty and someday, your Tinder profile will show up as an advertisement on the side of their Facebook timeline, and they'll recognize you and say, "Wow, she's really lost it, she's truly a sad, lonely little girl." Yes, Aunt Patty, I am indeed, and your wine-drunk prayers won't fix that tonight. Because I just got dumped. So yeah.
You will most likely not look at each profile for more than a few seconds because most of these boys between ages 23 and 28 can be classified under one (or more) of the following categories:
a) The Adventurist: Just a simple boy looking for a girl to go on adventures with. Must have at least 2 photos hiking, kayaking, rock climbing, cliff diving, white water rafting, covered in mud, running a 5k, or something like that.
b) Sports Boy: Ah yes, there's nothing quite like the bond between a boy and his sports team. Proudly 'sports' all his favorite teams with jerseys, hats, bedroom tapestries and flags. Holds pointer finger in the air to ensure you understand he is "number 1." Claims all he'll ask of you is to leave him alone to watch his beloved sports ball game on Sundays*.
*Except when he needs you to make him Pizza Rolls for said sports ball game.
c) Hunters & Gatherers: Boys who catch fish of all shapes in sizes and love to show you they can do so. You assume this is because they want to cook you a nice fish dinner. Disclaimer: Must provide your own tartar sauce. Loves dressing in camouflage garb spattered in blood, horrible cell phone flash photography and holding the antlers of a dead, starry-eyed Bambi he proudly murdered. Likes trees and grass. Also See Above: 'The Adventurist.'
d) Dogs: This may shock you—but sometimes you will come across single animals looking for human companions. It's safe to assume the profile belongs to a dog because that is the first photo. A human is absent. Profile will require you "must love dogs." So it must be a dog.
e) Hipster Sexy Bad Boys (HSBBs): Ah, yes. The boys we hate to love. The HSBB has a shaved head on the sides but a slicked-back flow on top, a mustache and/or full beard, wears all black, and makes sure to display his most-played tracks on Spotify (artists may include Radiohead, Kanye West's 'Pablo,' and you can't forget Bon Iver's newest release). Rides motorcycle. Has tattoos. Is Photographer. Common interest: NPR.
f) Pretty Little Rave Boy: Reppin' the Forest Fam, years 2012-2016. Still goes to Dayglow even though he's 26. "420 friendly."
g) Actor: Black & white photos highlight his perfectly contoured, greasy, chiseled abs. Lead singer in pop-punk band probably. Profile simply states, "Actor."
 After 45 minutes of mindlessly swiping left, saying "no" aloud as you swipe, a profile actually grabs your attention. You think to yourself, "Ok, now this is the content I'm looking for!" The first photo passes your very easy-going checklist (has a legitimate job/career, is well-educated, smiles, is not wearing sports-ball jersey with his bros, has not procreated, has pretty good teeth and smile, is not holding a dead caracas—not too much to ask, right?) The second photo continues to pass the test. "This is looking promising," you assure yourself. Third photo, fourth photo—this is too good to be true! You scour the final nooks and crannies of his profile and find out it is indeed too good to be true for one (or more) of the following reasons:
a) Too many mutual friends: You live in a small town and he's probably slept with at least 3 people you're borderline acquaintance-friends with. This can get incestuous real quick. Abort mission.
b) Stupid bio: The stupid bio is all-ranging and can be delivered in various ways. Don't give me fake quotes from GQ and your poor mother about what a stand-up, handsome young man you are. Do not make me sift through two lines of emojis to determine your boring interests—we are not Egyptian and do not communicate in hieroglyphics. Please, tell me again how much you love Netflix, coffee, and a good sense of humor.
But don't you worry. There will probably be like at least 2 people you match with on Tinder that you genuinely enjoy.  Satisfying enough, amirite?
Overall, 3 out of 5 stars—would recommend."
WEST COAST MAN: TINDER AS EXISTENTIAL MIND GAME
"I feel like Tinder has the reputation of a hook-up app in the mainstream. For some people it might be that, but in my experience it has never been. More often than not I find myself talking to a match, trading repartee about what they are watching on Netflix and never hearing from them again.
What surprised me immediately was the addictive quality of the design, and soon after how empty it made me feel. At first it is undeniably fun to swipe. You convince yourself that this is a kind of research – a quick and easy way to see what you do and don't like from a large visual sample of the population. But after a while, something about it feels a little sad. I'm vetting these people on what? I'm not learning anything about them that could help me if we actually spoke. I'm just saying Yes, No, Yes, No based on attractiveness. I find that component to be important, without doubt, but in reality it only provides a very small portion of what is required to decide if someone is worth your time and emotional effort. 
One of the biggest problems with Tinder when compared with it's competitors is that, in its current state, personal expectation play such a large roll in the user experience. Because the function of the site isn't explicit, there are many people using it for many different purposes. Some are looking to hookup, some to date casually, some just as a curiosity or a time-waster, and others still are looking for actual serious relationships via a swipe. The issue, the app's design trends casual. You don't get much to go off of. Five pictures, a two hundred word bio, and perhaps a Spotify Anthem or an Instagram Link, if you're lucky. It's slim pickings, and as such not a super serious offering on the end-user side. Tinder is marketed as a mindless game, like Hot or Not before it. The pavlovian rush you get when you swipe right and someone matches with you is often end of story. The drive to start a conversation or actually meet in person seems less pressing than on other platforms. The draw here is getting your swipes in; collecting affirmation in your cue of twenty girls that you might never actually talk to, because they are presented as complete abstractions – pretty pictures with no real descriptions or shared interests to be found in a "profile," if you can call it that. So, the app ends up telling you how it should be used by what isn't included. If you are game to meet pretty people, without taking into account anything about them, then step right up. If you are looking for depth and things in common, search elsewhere.
Most of the time, I feel being on Tinder is a lot like fishing. You spend most of your time standing on the dock looking into the water and very little time actually catching fish. And then, when you finally do catch one, you usually end up throwing it back. Maybe I'm just bad at fishing, or maybe I lack the patience for it. Either way, I wish I knew more about the fish in question, so at least I could tell if they were the kind you could take home to mom, before pulling them out of the water. As expected, the fish analogy got weird… but you get the drift."

Mia is a Personal Dating Assistant.Champion of her members, and all-you-can-eat contests; Mia provides a competitive edge when it comes to scoring digits online.Her undying passion for spicy food and spicy conversation results in wins.