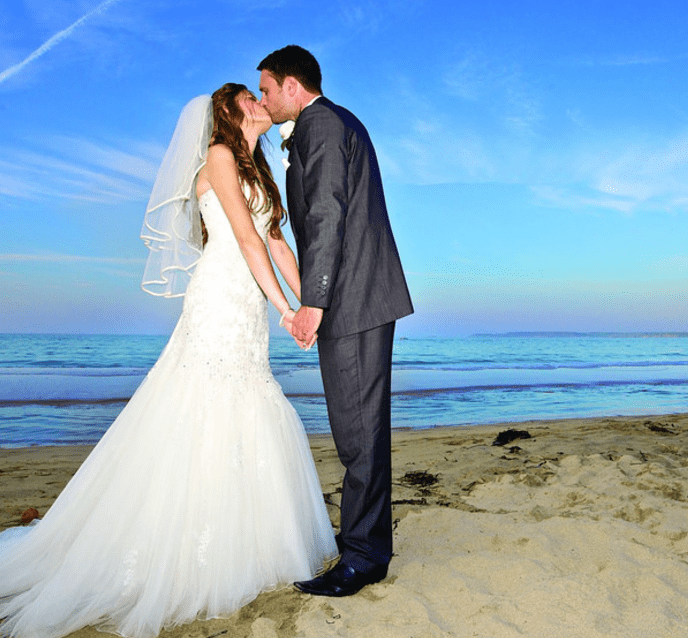 Like fine wine, Match.com reviews claim the platform has gotten better with age…or has it?
Having been around since 1994, Match.com is one of the great granddaddies of old school online dating.  As such it's developed a faithful, if not listless long term user base.
Match is the platform of choice for more conservative, secular, mature users, as compared to other dating websites.  In contrast to more fledgling, freewheeling peers, Match.com markets itself as the go-to site for serious relationships.
In our Match.com review, we dish all the dirty details to help determine if it's the right dating site for who you are, and what you're looking for.
The Basics– What's for free?
New users can sign up for a free trial to get a glimpse into the available matches in their area.  Without paying a cent, you can create a basic profile. This covers a personal description, lifestyle, activities, hobbies, and what you're looking for in a match. Any changes you'd like to make to your profile must be approved. It usually takes no longer than 10 minutes.
However, you can't send or receive messages until you pay. However, they are very reasonably priced. From about $16 per month (depending on plan & promotions), it's on the more affordable side of the online dating site membership continuum. Plus, it reduces the likelihood of fake profiles-which can waste time and energy.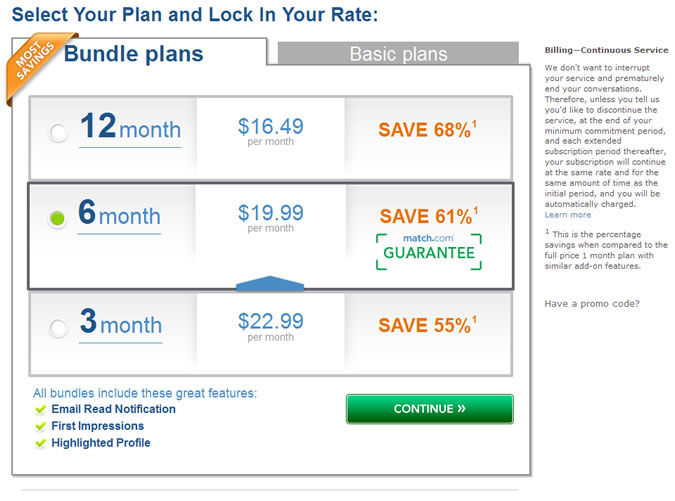 PRO: 

You can speak on the phone without swapping numbers.
If you opt to use Match Mobile, you can get all the perks of this busy online dating site while you are on the go. Settings can be adjusted to alert you when someone messages back, winks, favorites, or visits your profile. Just like you never left your computer screen.
Match.com as a platform is particularly user friendly to Android, and Windows PC subscribers. This is a major selling point to many of Match's users. Use of the app is free to all members.
Also, an add on to VIP service allows for a unique Match phone number. This allows you to talk on the phone before revealing your phone number. Privacy, protection, and a nice & easy pace–Match keeps your safe while also providing options to the less tech savvy.
PRO: Once you pay, you're ready to play. 
As an official paid member of Match.com, you can send and receive messages. This comes with perks such as notifications when someone visits, winks, likes, or favorites you.  Needless to say, no secret admirer problems here.
PRO: Match keeps your connections organized.
By accessing your Connections tab, you can get a list of eve
ry profile in which you have come into contact. This is huge. All in one place, you can see…
Women who "liked" you
Women who "winked" at you
Women who "favorited" you
Women who viewed your profile
Women who messaged you
Amongst the communications you've initiated as well. It's all in one place. Helpful? Totally.
CON: Muddled Communication Flow
Match.com as reviewed here, is the one of the oldest online dating websites. They have had to adapt to our changing relationship to the meeting people online, and frankly, the role of the internet in general.
So, naturally, they are not leading the way when it comes to new innovative online dating techniques. The interface can be a little crowded at times. For instance, I get a lot of questions about communication on Match.com.
Let me explain. On Match, there are a lot of ways to let someone know you're interested. You can wink, like, send an email, like a photo, send a "quick message" or  "let them know you're interested."
See how things can get confusing? Granted, many of these actions end up as notifications, or appear as emails in your inbox. However, when there are so many ways to reach out, it can be overwhelming. Instead of jumping into sizzling conversation, sometimes the fire can fade when you to start asking the wrong questions.
CON: Where are the 20-somethings?
Women under 30 are the most popular online daters. However, Match has had a difficult time luring them. In the age of swiping apps and free dating sites, Match.com is going for a more mature demographic. The fastest growing group on this site is 50+, and has been that way for quite some time.
Examples include…
"He just winked at me. Does that mean I'm supposed to send him a message?"
"She favorited me, after I winked at her. Does that mean she's too interested?"
"Hey–where did that "quick message" I sent go?" 
Sigh. Who has time for those games? I know my clients don't.
Interested? Let's Get Started.
After reading this Match.com review, does this sound like a good fit for you? Good. Signing up with Match is super simple. Here's what to expect.
First section–About My Date
This is the fun part where you get to be your fortune teller. Tell the universe what you want, and let it come back to you. Although, don't get too specific on the internet about your preferences. Limiting options is not a good place to start.
Starting with physical traits and ending with religion, these questions run the range from basic to more personal. Answer honestly and openly. Match allows you to mark something as a deal breaker if it's non negotiable.
Second Section–About Me
Now it's your turn. The basics. Height, weight, the works. Giving yourself an extra inch is no crime. However, be careful to represent yourself (mostly) accurately.
You'll  have the opportunity to check pre-selected interests and sporting activities. Swapping marathon stories or chatting about the last gallery opening can be great for an introduction.
Third–The Profile
Unlike more structured profiles, this empty box leaves you limitless. You want a profile that sparks interest. Does it give a clear idea of who you are and what you want? Good.
Does the man in the profile match the man in the pictures? If your profile is about travel, let's see those vacation pictures! If you say you're a sports fan, represent your team. A woman should be able to look through your photos alone and have a sense of what the profile would be. Consistency is key!
At this point, you are free to get going.
What does it take to be successful on Match.com?
As we have discussed, the average Match user tends to be a bit more serious in relationship prospects. With higher stakes, great strategy becomes integral in scoring wins.
First, make sure you have taken the time to create a profile that's clever and post photos that are stellar (by incorporating the tips above). That's just the beginning. Here are some strategies when wooing a woman on Match.
Don't shy away from romance. 
This is a serious dating app. People who sign up want to find relationships. Playing hard to get doesn't get you too far. You're likely to get more positive attention by leaning in to the more earnest, sincere, genuine parts of your personality.
Up your word count.
Match mail is closer in spirit to texting than emailing. The courtship portion of meeting women online is emphasized. Be ready to ask unique, specific questions and give full, personal answers. If you are looking to meet new people, check this website  with sexting women.
It's very You've Got Mail. Dated? Maybe. But it still feels good.
Make a play for a date sooner rather than later.
Match.com reviews just how serious they are about real relationships by their marketing. However, frankly, it still comes down to in-person chemistry.  Online banter is great, but it's no substitute for the intangible "it" factor someone may or may not have with you in person.
And if going though tons of profiles, sending hundreds of messages isn't your thing, consider working with a Personal Dating Assistant.
Match Review: The Recap
If you are a traditional kind of guy looking for the same, Match is the place for you.
The affordable monthly fee weeds out many fake profiles and ensures a level of seriousness when talking to women online.
People on Match are looking for the real deal.
So, if you're not looking for something serious, and/or exclusively messaging women under 30…walk on by.
Sincerely, our clients have had great luck on this dating site. It seems to attract some professional, focused, and romantic women.
Interested in giving it a try? Get the most out of your online dating life and chat with a PDA now!

Mia is a Personal Dating Assistant.Champion of her members, and all-you-can-eat contests; Mia provides a competitive edge when it comes to scoring digits online.Her undying passion for spicy food and spicy conversation results in wins.