Staring at that blinking cursor in the "About Me" screen on Match is some people's personal circle of hell.  We've all been there. Thinking how to start and what to say can be tricky. Don't worry, we have your back. Step by step, we will take you through the steps to creating your irresistible online dating persona. Seriously, these Match profile tips will take your game to the next level.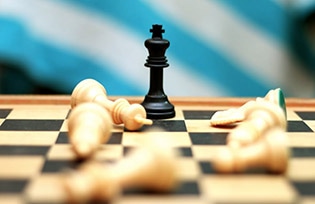 Match Profile Tips: About Me
The About Me is by far most important part of online dating for Match. We recommend no more than 500 words in length. Truly, the sweet spot is closer to 300-400.

This is your moment to shine. Highlight your strengths. Feeling writer's block? Here's a trick. Think of some adjectives that describe you. If you're stuck, ask your friends. Compile a list of these adjectives for reference. 
Let's say you're funny, spontaneous, and active. Now, the majority of men out there would stop right there and add a sentence like this to their profile:
"I'm a funny, spontaneous, and active guy looking to meet new people."
…sorry. I think I just fell asleep for a second. So boring, right? Instead of using adjectives, show examples.
Feeling stuck again? Ask yourself these questions.
What was the funniest thing I've ever done?
What is the most spontaneous trip I've taken?
What did I achieve when I was most active?
Talking about that crazy prank you pulled, the last minute European vacation, or your latest  marathon race gives the reader a much clearer picture of who you are. It can make for a provocative, intriguing opener.

Once we have a funny opener and first impression, we can move on to what you feel passionate about. What gets you going? If you're a movie buff, gamer guy, or passionate entrepreneur, lean in. Deliberate and confident, let your personality shinethrough. After all, isn't that why women are reading your profile in the first place?
After your personality and passions have been established, come clean and say what you want. Match is a generally a site that is geared towards those looking for traditional relationships. Serious daters are the most popular. Having writer's block? Think of activities that you see yourself doing with your future date.  For instance…you could be looking for a travel companion, tennis partner, or sous chef.
In your last paragraph, leave them with a call to action. This is meant to pique interest and curiosity. A provocative and interesting call to action can give a mega boost to inbound messages as well. When a call to action sparks enthusiasm in a reader, it takes the pressure off the woman to craft an introductory message.
For instance, if your call to action is, "Ask me about my elephant story." The work is done. Just be ready to talk about that elephant story pretty frequently. 🙂
Match Profile Tips: For Fun
This is the section to show how fun you are. And nothing says fun like a small box with a low character limit, am I right?
Due to these restrictions, many men default to creating a list. Like laundry and grocery, these show very little personality. Create a picture with your interests.
Let's review.
Instead of:  I love to cook.
Try: Grilling ribs with my top secret bbq sauce.
Feeling hungry? Good. That's what we're going for.
Remember to diversify to help create a well rounded picture of yourself. Avoid cliches like "spending time with friends and family." If it's something everyone likes to do…move on. If you're having a hard time zeroing in, keep asking yourself…"like what?"
Start: I like to hang out with my friends.
I like to do fun things with my friends. Like what?
Throw parties. Like what?
Have board game tournaments and drinks. Like what?
The themed cocktail menu for the night. Like what?
End: Throwing boozy board game nights with themed cocktails…you don't want to know what was in our Sorry recipe.
Match Profile Tips: My Job
Love it or hate it, this is when you make your job sound interesting. There's nothing more attractive than being passionate. Whether it's the field you are currently working in, thrilling co workers, or the flexible schedule, find the love in work.
Hint: Sometimes "boring" on paper jobs can give your the opportunity to make fun of yourself.
"Accountant—I'm like a therapist. But with money."
Match Profile Tips: My Religion
Is Religion important to you? If the answer is yes, then fill this out. If you are someone who worships irregularly or has a more complicated relationship to your belief system…it's best to leave it. These kind of conversations are best had in person. By the time you get to this part of the process, you've already had to choose from a pull down menu to select your Religious affiliation.
Match Profile Tips: My Favorite Hot Spots
Where are your go to hang outs? This is the opportunity to give a glimpse into the restaurants, clubs, parks, and other places you frequent. By giving a taste of what you like, it plants ideas for future dates.
Mix it up by giving both local
hole in the wall restaurants and foreign cities. Being well travelled is a major turn on. Plus, it can be a wonderful conversation starter.

As per usual, be specific. Use details that help give the reader a taste of what you love about each place.
For instance, if you list New York as a hot spot…what are some of your favorite places you like to visit? New York to some is hipster Brooklyn, but to others, it's swanky cocktails on the Upper West Side.
Match Profile Tips: Favorite Things
Again, I know, guys. It's tempting to just make an itemized list. But, avoid it at all costs. Instead, retitle this section in your mind. Instead of Favorite Things, it's Favorite Feelings. Corny? Sure. But it works.
Instead of: Wine
Try: Laughing over a glass of vintage red
Match Profile Tips: Last Read
Don't get hung up on this. If you have a really interesting book that you've just read, open with it. If you have a stock classic that acts as the standard answer to this question, that works too. Mega media outlets and online articles that you love can be highlighted here as well. as authors and genres.
However, like most other things in life, don't be deceptive. If reading isn't important to you, you can make a joke. Whether it was the parking sign at work or the label on your last wine bottle…it can be a chance to show your personality.
That's it. Easy, breezy, beautiful. 
Now that wasn't too bad, was it? Use these Match profile tips to up your dating game. Still have questions? Call us and a live PDA will talk you through it! 

Mia is a Personal Dating Assistant.Champion of her members, and all-you-can-eat contests; Mia provides a competitive edge when it comes to scoring digits online.Her undying passion for spicy food and spicy conversation results in wins.