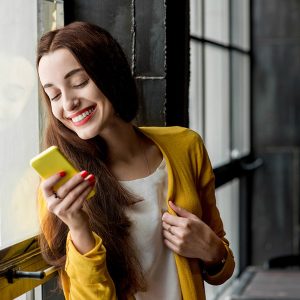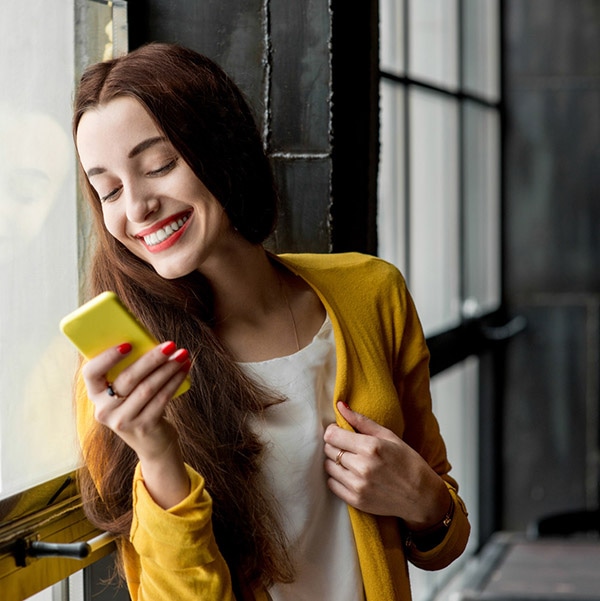 How to talk to girls online?
We get it.  You've already spent hours and hours trying, using various dating websites and apps.  Attempting to win them over.
So far, what you have been doing has not been working. Maybe you think that online dating apps are not the best places to meet girls for you.
Few responses, and definitely fewer phone numbers. The bad news is that you are discouraged.  Almost to the point of giving up, and cancelling your account. The good news, is that after reading this article, and properly executing "The DTF Approach," you will know how to talk to girls online.  In a nutshell, your goal while messaging women is to be Different, Truthful and Funny. Let's break it down;
Different
"Hello, beautiful. Your eyes are gorgeous. What's your name?"
The average woman on OkCupid, Tinder, and Match.com receives an incessant message like this numerous times per day. So, why is she still on the dating site? The answer is that she is waiting for that idiosyncratic individual to stand out, and get her attention with a message she has never seen before.
"We need take a moment to discuss why you think you can get away using so many exclamation points in your profile."
An opener like this is a playful way that shows her profile was actually read.
Truthful
Never, ever be perfidious when it comes to online dating. With it being so easy to lie behind a Smartphone, it should be all the more reason not to fabricate. You should be answering her questions with nothing but candor. If not, it could backfire. How be awkward will it be when she wants to discuss the plot of Uncle Buck in person, being under the impression that it is your favorite film?
Be clear with your intentions from the start. This subcomponent of being truthful is just as crucial. If you want her phone number, find a polite way to tell her that is in your best interests. If you want to meet for coffee and then kiss her…tell her you want to do that.  It will be refreshing.  In this case, you laid everything out on the table, and it is up to her whether to accept or reject your proposal. If this sounds insane, it is because it is. People thought Beethoven was crazy, but is now considered one of the greatest composers of all time. Be the Beethoven of online dating.
"I like chatting with you sarah, but I have to run. I want to call you some time. Permission to have your phone number?"
For women over 30, this polite attempt at getting her phone number has a perfect balance: it gets her attention by addressing her by her first name, reinforces that you had fun (if there was any doubt) and states what you want. Then, it completes with putting the ball in her court.
Do you want to find new ways to enjoy your body through self-pleasure? At ododi you will find the best collection of sex toys and lingerie online.
Funny
Ever laugh so hard that your zygomatic muscles hurt? Ever pee a little bit from a stand-up comedian, whose delivery on an "It is funny because it is true" joke is impeccable? There is something about the ability to make people laugh that makes everyone want to be around you. Some folks have the natural ability to make others' chest and diaphragm muscles contract, while others have to work hard at it.  As a man on a hyper competitive dating site, your goal is to make more endorphins for the female that is conversing with you. Whether it is self-deprecating, terrible knock-knock jokes or dry humor…you want her almost in tears.
"Where does a king keep his armies? His sleevies."
Hurts so good.
There you have it. While local chumps are bogged down with futile efforts to engage in conversation with the most beautiful of women, you should now be well-equipped to reign supreme. With enough practice of "The DTF Approach", there is no reason why your success rate should be much higher than what it was. Go get 'em.
Matthew's background in professional level poker, tending bar at busy meat markets, and academic psychology credentials make him our most tactical Personal Dating Assistant.When not executing clever jokes, he can be found practicing martial arts, volunteering for children with mental disorders, and drinking chamomile Starbucks tea while wearing a newsboy cap.Usually not at the same time.
Latest posts by Matthew Vio (see all)